Virtue Saved by Constancy
Ian Richards
Return to No Frills NZ Literature home page.
---
(This is a revised version of the story which first appeared in Everyday Life in Paradise.)
No!--let me tell you about number-eight fencing wire. You know it's always there, running between strainers throughout the country,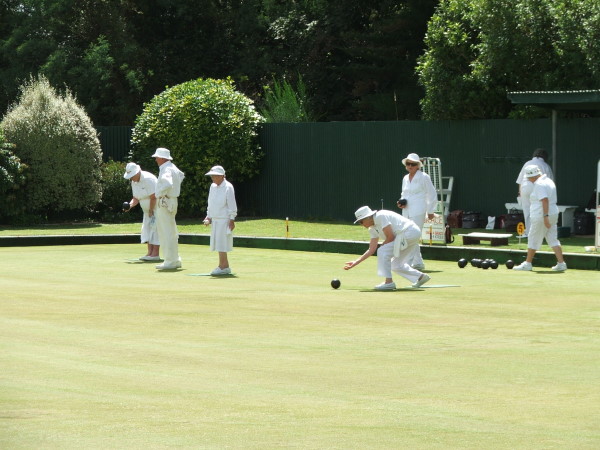 but you never really think of that stuff except as useful. My father used it in Southland to bind the hay-bales of winter feed. My daughter, in Auckland, that's where she'll probably use it this morning to repair her umbrella. It's the grey quick-fix we're so proud of when we talk about ourselves at all: how we stop a flying-fox from running too far; what's good for bundling up old newspapers on a shelf; and in the backblocks, so I heard from Dad, there's this man who had it wiring up his broken jaw. A panacea will do for a heritage, don't you think? The idea that even hunger and rain can be beaten, boiled, drawn and treated. And it lasts, well...nearly forever. But then that flying-fox cage runs past the tree and kills the rider. The papers escape, throwing their news everywhere. The man's jaw hangs slack, and he screams his long-restrained surprise.
And what about Fergus Staynes's case? Well, there was an old, dry-timbered, lichen-spotted jetty running along the back of his own section and his neighbours'--with some rusty wire supporting the jetty's boards. Fergus was standing on it, just throwing Hector some torn-up pieces of bread. He was unaware how great a burden his presence now placed on whatever prevented him from falling through the rotting planks and drowning in the chilly waters of the Taruheru River. But the time has come. When he, or one of his neighbours, next steps onto that jetty on a morning when birds sing in the trees...I expect just such a disaster to happen.
Fergus Staynes was a trim little man whose appearance was dominated by his large, heavy-jawed face and horn-rimmed glasses. His silver-grey hair was brushed neatly back, a bit thin now, but his features were regular and from certain angles he looked handsome. The wrinkles around his eyes and mouth came from decades of quiet, benevolent smiles, though he didn't smile easily or naturally. But he was eighty years old and, as everybody said, a gentleman. You could see it in his slow, deliberate movements as he walked, with a stoop, up the back lawn towards the concrete path to the house, movements that suggested a life-long sense of decorum. Fergus was a retired chartered-accountant--he was a life member of the Society--a widower ten years past, a steady gardener, a pipe-smoker, a keen bowls player and a Rotarian. He was lucky that his most likely nickname, Fergie, was the same as for one of the great All-Black fullbacks--even though no one actually called Fergus Staynes 'Fergie'. Because this, let me tell you, was a time when anything in New Zealand applied universally. I'm writing of a period in the early 1970s when a crucial try broadcast live over the radio from Wales could still bring cheers from curtained living-room windows, in whole rows of houses along a street at night.
A familiar racket began next door. Fergus turned to the fence and looked over. Beyond a row of camellias he saw his neighbour walking behind a lawnmower. Grass specks flew up into the catcher. Fergus nodded his head.
'Charlie,' he said with a friendly tone, even though he knew it was inaudible.
But Charlie called gidday above the noise. Then, as if conjured to appear, he left the mower and came up among the plants. He was a middle-aged man with his large belly wrapped in a cardigan. He laid one forearm on top of the fence and, grinning to show that his sarcasm was not real, announced, 'Working hard, I see.'
'Well. Maybe I should ask you to do my lawn.'
'Me? No fear, mate.' Charlie leaned even closer into the camellias. He had a blond beard and a fair, Celtic complexion, and his surname was Mac-something. 'You know' he said, 'I once knew a bloke got so obsessed with his grass that it really got under his skin. All he bloody wanted to do was mow his lawn. I reckon he couldn't have lived without it. And he didn't want to push his mower around, eh. So one day he come up with this scheme for inventing an electric job, and he rigged this thing up running on a long cord, you know, with the drums rotating opposite ways at the end of each run. Bloody marvellous! Well, he worked this thing all day and all night till his lawn was as bald as an egg. Then one day it run over the cord and electrified the thing, because the clueless bugger didn't bother to use a transformer. Fried himself browner than a Sunday roast, I reckon.'
Charlie laughed. He had a lot of stories like that: the man who tried to use a Skilsaw to slice a piece of four-by-two balanced on his thigh, the light-aluminium ladder that leaned too far with the leaning redecorator, the roof-painter who stepped back to admire his own work. Fergus was never quite sure how to react to these things. Charlie was such a garrulous man; people were inclined to treat him with suspicion, as not quite all there. On the grass, the idling mower inched forward unnoticed, until Charlie saw Fergus looking past him and turned to see it. He said hooray and left to continue his run.
Back on the path, Fergus paused to turn and admire the view over the river. It was spoiled by only two things: the washing-line, about which he could do nothing, and a bushy feijoa tree, planted round the back of the toilet. The toilet had once been an outhouse--May had insisted they built onto it so that the privy became properly connected to everything else. The tree before Fergus was laden with fruit: pleasant if you liked the taste of turps. Fergus's father had planted it shortly after he'd bought the land; he leased the section from a couple of local Maoris for ninety-nine years. High time, maybe, to cut the tree down. As Fergus stared at it, he realised he could see the tail of a lizard flapping through the branches. He ran his gaze upwards and was astonished at how far up the trunk the body rose...the head of the creature was emerging from the foliage. The lizard was a metre long, with a serrated crest on its back. Fergus gasped. Its thin tongue flicked over dewlaps under the scaly neck. Its eye roved. Fergus knew he must be seeing things. He looked again--and the lizard was no more than a shadowed spot in the leaves.
Not a country for old men. The steps up into the house were getting harder to manage. Fergus hurried inside, still a little shaken. As he put the kettle on the gas, he glanced out the kitchen window at the back yard once more. All he could see was Hector, up in the lacebark by the waterline. Making sure nothing remained before leaving. Every day Fergus Staynes went down to the river, and Hector would see him and come for the pieces of bread he tossed into the air. The gull was wild, but it always came. Perhaps it was a little lonely.
Fergus made the tea and took it with a few wine biscuits into the parlour, wondering at which side of the table to sit this morning. He settled beneath the large, framed George Chance. The sepia tones of the print matched the deep brown of the kauri-panelled walls, of the dim, high ceiling and the plate-shelf that ran completely around the room. Fergus knew the scene in the picture without seeing it: a young couple car-camping at Wakatipu in the 1920s. There was a tent draped over one side of the car, propped up by poles. A bespectacled young man squatting, earnestly lighting a Primus. His wife, in a sun-frock, bending over behind him to arrange some food--the way he'd seen May used to do it on holidays and in the kitchen. Fergus could remember the clothes and the car. He could remember when the photo hung new on the wall. He realised nothing would ever be added to this room again, or taken away. Well, he thought, he was feeling melancholic--but why apprehensive?
Lucille was coming up from Hastings to visit. He loved his daughter with all the tenderness a father can manage--but she did not visit very often, and only when there was trouble. Tea and sympathy she wanted; Fergus privately thought of it as tea and whimpery. He'd listen a lot, he'd agree, with his reservations hidden, and he usually ended up giving her money. It was not as if Gisborne were far to come. But he knew the town seemed isolated by the hills, the ocean and the empty Ureweras. We all think of Gisborne as in a separate part of the country called 'the East Coast', although the area occupies only a tiny portion of the eastern seaboard. Even Captain Cook was unhappy with its discovery, unable to get the provisions he needed. When he left he named the area Poverty Bay, and from then on an atmosphere of meanness has always remained.
Fergus sat quietly and munched a biscuit; his mind had begun to drift.
One day, many years ago, he'd found himself trembling with barely-restrained fear--he was aged eighteen, wearing strange brown clothes and a stiff hat--as he stood on a beach in southern Turkey. An English officer had announced that Fergus and the others were to advance and assist in the capture of a small hill from a group of wog soldiers. They marched over dry, crumbling ground towards the front-line position, then into a shallow, narrow trench. They crouched and stared into a wall of brittle rock. Several men had already been lost to snipers on the way. 'That there's Chunuk Bair,' a sergeant was calling along the line, 'and, lads, we'll soon be on it.' He remembered. No one wanted to show his fright. When the whistle blew, he'd scrambled up and then uphill, screaming and holding his rifle. It was a set of variables, Fergus thought as he lifted his cup...the tea was cooling. It was more complicated than any mathematician could manage. Whether a bullet from the Maxim machine-guns would find a way into the tiny space his body was occupying at each moment. But it was just that, an equation. He lay on the slope amongst the scrub with the shock and pain coming from his leg. He had time--suddenly he had so much time!--to look up at the clear blue light of the heavens and wonder if he was going to die. And he was very aware that he was surrounded by dead New Zealanders, and the feel of the warm bodies going cold. Like home-killed beef on a farm. Blood so bespattered about that it was impossible to tell which was his own.
When the light was starting to go, a young man with a badly-wounded arm crawled alongside. Hamish Deans: he'd introduced himself. Why not, Fergus remembered deciding, why not treat it like a social event? And so, talking together and encouraging themselves, they'd been able to help each other back to the trenches. By then, Fergus heard, the New Zealand machine-gunners had opened fire on the British troops. That was kept quiet later. He'd seen Hamish on Anzac Days since, several times; they'd kept up a correspondence of Christmas cards. And, together, their reminiscences had narrowed over the intervening decades to just the two of them, crawling through scrub near a beach far away. Hamish Deans passed on four years ago. When the note had come from Hamish's eldest, Fergus decided on a secret ambition: if he could, he'd live beyond dying. Forever and ever.
Normally the only sound in the house was the loud tick of an ornamental clock above the fireplace--so the doorbell, at Lucille's arrival, shattered the peace. She stood in the doorway with the children. Fergus saw an elongated, nervous-looking woman with his own jaw and eyes, but her face was hidden--he was surprised at how much--by the small, wire-rimmed glasses perched on her nose. She looked tired after her drive. The dreadfully coloured kaftan she had on was too short; it didn't go well with the calf-high boots plainly visible beneath. Most likely she'd decided, sometime, because her father was so terribly conservative, that she should put on a dress or something for him. But had he said anything?--he'd long since given up worrying. He accepted her kiss. He hadn't expected the children. And Constance was, oh, maybe eleven now. Whenever he saw them, both children always looked so new that he wondered if he'd ever met them before. Fergus said something proper about how big they'd grown--Constance didn't look in the least convinced. Fergus leaned down and kissed her, and he thought: was that a bust he saw poking from her jersey? Then he bent and picked up little Zeke. The boy was still too young to know the social niceties: placing one's lips against dry old flesh and leaving a quantity of saliva. Fergus smiled and gave him a hug.
He ushered them all inside and asked, 'Where's Ken?'
'He's sorry,' Lucille said. Her brown hair was tied back in a bun and her front teeth protruded. When she was a child, Fergus paid a dentist to fix a pink plate for slipping onto the roof of her mouth, but she'd never worn it. She added, 'He couldn't come, eh. He got a call this morning to go do some landscaping and couldn't put it off.'
Lucille left her husband three years ago. She rode around on the back of some motorbike or other, was arrested a few times for misdemeanours and took Constance with her to a commune out near Clive. All of this was in the service of some grand ideal which life moved too quickly to allow for pinning down. But at the commune she'd met and begun living with Ken, and soon he began to sound like the grand ideal himself in the rambling phone-call that Fergus received, collect from some public box, after months of silence in which he'd tried so hard not to panic. Later, when he heard Lucille was pregnant again, Fergus wondered what instinct she followed that enabled her to live so carelessly. Ken materialised at last as a university drop-out--was it in sociology?--and a long-haired layabout. He was someone who'd rather do part-time work as a gardener than a real job. He'd said he liked to feel close to the soil. Ken, and now Lucille and Constance and the new baby, lived in a small shack on the edge of a paddock, making their own bread and existing on a diet that would be dangerously restrictive if it wasn't constantly changing. And yet...and here Fergus always smiled to himself alone, when he rehearsed this part of the tale to Hector or his memory of May...and yet Fergus found himself liking Ken when they met, in spite of his determination not to. Under that unkempt exterior was someone kind-hearted and generous. Even Ken's irritating naivety was, finally, sincere and good. The two men soon found an inexhaustible mutual interest in gardening and home handiwork; and Fergus was amused to note that the day-to-day concerns of a commune in Hawkes Bay--putting in a sump, thinning a row of carrots--were not very different from his own. But Lucille was certain that Fergus hated Ken, and nothing would convince her otherwise. She discouraged Ken from visiting, which disappointed Fergus enormously. He wished his daughter were more like the mystery she tried so hard to be.
He said, 'Would you like some tea? I've still got the herbal tea-bags from last time.'
'No, ordinary tea will do me, thanks.'
Lucille walked into the parlour and sat down with Zeke. Fergus heard Constance run through to the back door and outside to play. He went into the kitchen, putting the kettle on the gas once more. He was one of those people who loved making tea: warming the pot, a spoonful for each person and one for luck, pot to the kettle--Fergus was always a milk-in-first man. Tea: an infinitely expandable ritual for using up bits of leftover time. When the fresh pot was ready, he brought it in to the parlour with an extra cup and sat down.
'How are you?' he said.
'All right. Everybody's good. How are you?'
'Fine,' he answered--and confused himself by hurrying the pouring. The brew was still too weak. He stopped and asked, 'Anything new?'
'Well, I was thinking of maybe doing some courses next year, extramural. You know, through Massey. Like psychology or something. Ken didn't want me to, because varsities only try and mould your character all the time, eh. But we talked about it and we decided'--Lucille looked upwards and began to recite from memory--'that Ken will help me out with the kids provided I don't forget his needs too, because I should be able to do what I want because it's my life.'
'That's very good of Ken.'
'Yeah.' Lucille seemed pleased. 'But I'm not sure if I'll really do it yet--all the hassles.'
'So you don't have any worries?' Fergus said as he lifted the teapot again.
'No, but what about you?'
'I'm fine. I told you before.'
'Are you sure?'
Fergus halted. Zeke was getting restless on the carpet, so Lucille was feeding him a rusk from a small, patchwork bag hanging from one wrist. She looked more comfortable now, he thought, after a brief rest. She seemed almost carefree. So what could have brought her here?
In the silence he heard the clock, then said, 'There's nothing bothering me. Why do you ask?'
'I just wondered. I said to Ken I was just going to come here and see how you are.'
'Well, I'm fine.'
'Good.'
'I'm very busy with my book.'
The Poverty Bay Bowling Club had been established in the same year that Fergus was born, and on the seventy-fifth jubilee he appointed himself the task of writing the club history. He worked on it whenever the inclination took him, sucking on his pipe and gazing over old photographs, at lists of teams, cup-winners, the doings of famous personalities. He researched more and more widely. He looked at bowling ethics, and the medical effects of the sport. 'Hail, dauntless pioneers,' he read in a poem he found, 'intrepid souls/ Who cleared the bush--to make a lawn for bowls.' And he struggled to put all the timeless facts back into line.
Little Zeke was calling out, 'I want go poohs.'
'I'll take him.' It was Lucille.
'No, no,' Fergus insisted. 'You just sit there.'
Lucille didn't resist--not as much as he'd hoped. Fergus had to stand up and reach for the boy's hand.
He led his grandson out along a creaky corridor past the washhouse to the toilet. Opening the toilet door, he stared at the raw, wooden seat and only then understood that there was no potty. The child was too young to perform unaided. Fergus picked Zeke up and helped him take off his pants. He was careful that the boy's little legs didn't slip as the child stood, half squatting, on the seat.
'Can you poohs big as an elephant?' Zeke asked and grinned.
'No,' Fergus said.
'Too big. It don't come out.'
Fergus encouraged him. He rather wished he could smoke his pipe, but that wouldn't do in front of the boy. He thought about how all this life he'd been regular, thank the Lord, so perhaps he could still hold something over a mere child. Just when Fergus wondered if it was no good, the youngster began to drop excrement all over the bowl and seat. The boy gave little grunts of pleasure as it wriggled down between his legs. Afterwards, Fergus had to wipe and dress him. Zeke waddled happily off to his mother. Fergus busied about on his hands and knees with some toilet paper, pulled the chain and watched the mess sucked down out of sight. He went outside for some fresh air.
From the back steps he heard a rustling noise, and then leaned forward and saw Constance standing beside the feijoa tree. She was pulling the fruit off one by one and awkwardly throwing them, overarm, down the section. They bounced on the jetty and fell into the river with dull plops. She'd taken her jersey off and was in her blouse. Through the opening of one short sleeve Fergus was shocked to catch sight of her breast. It was bare and developed, rising and falling as she swung her arm back and forward, and then reached for another fruit and threw again.
He called, 'What do you think you're doing?'
She turned. 'Only playing.'
'Well, don't.'
'There's plenty left.'
Her lips puffed out in a pout, and he thought how like her grandmother she looked. Fergus screamed at her, 'Didn't you hear me? I said, "Don't"!'
He hobbled back into the house without her, abandoning himself to his own vehemence.
That night, with Lucille and the children long gone home, Fergus fell into a dream about Constance. He looked up at her standing before him. She was wiping sap from the feijoa tree off her hand. She was naked. He saw every detail of her youthful body and was amazed at how much she excited him. As she swayed lewdly in front of his eyes, arms raised above her head, he was almost overcome by longing and felt his skin prickle and beginning to sweat. His gaze roved towards the dark cleft of her groin. He awoke, suddenly, to find a hot summer sun streaming in across the bedclothes. Fergus shuddered. He staggered straight from bed down to the bathroom and twisted on the cold tap in the shower. The water jabbed at him into the bone.
*
All morning he tried to shake the dream from his mind. He kept seeing Constance and thinking of her in ways that appalled him. The strain of it made his chest feel tired and tight; he felt palpitations--and still, God! he pictured her. In the afternoon he wandered fitfully around the house, lighting his pipe, trying to put down his nerves and erase his thoughts. That night, he had a large cup of warm milk before going to bed, but the dream returned and Fergus woke next morning in torment. He was afraid it would never leave.
By lunchtime he was close to panic and felt the necessity of action, any action, anything. He went out to the garage and his car. It was an old Wolseley. A low mileage and years of amateur-mechanical devotion meant that he'd never wanted to trade the car in, although it didn't run well. But when it started at last, Fergus pulled out of the drive into Stout Street and set off southwards over the Ormond Bridge, for Kaiti Hill.
When it comes to the countryside, we New Zealanders are not romantics: those people so far out of nature that they think of visiting it occasionally and feeling something like nostalgia for the sublime. We don't even have 'the countryside'--to us it is just 'country', wild places that really do communicate only their enormity and our own insignificance. Kaiti Beach is out of town; the bleak hilltop overlooks cliffs and angry breakers that continually pound the shore. To get there, Fergus passed the stockyards and the marae, following a steep road through rough grassland and dour scrub. The summit was capped by a flat space, just a little above the memorial to Cook's landfall. Few people bother to notice that the memorial's granite column, barren and aloof, has its inscription a day late, as if history marched past in its sleep. Fergus stopped the car, but left the motor running. He got out and gazed down at the restless, grey sea below. It heaved back and forth, generated by far-off rhythms, against a rock-face that rose straight up at him out of the water. Across the bay were the bare cliffs of Young Nick's Head.
Salt stung his mouth. The shrill wind cut into him. He'd forgotten to change and was dressed only in a white bowling-shirt, a blazer and slacks, for the weather in the town. Fergus tried hard to purge his mind; but he couldn't imagine how, he couldn't see himself in a state of grace. He looked up above the flapping tails of his blazer, at the harsh light penetrating the grey sky, and wondered: what had he done? Why not just end it, why not jump? A lifetime's care and precision, it was all failing him, along with courage. But he'd survived the war because he was stubborn. Drawing himself together, Fergus leaned into the wind and limped back to his car, until his eye was caught by something in the grass. With difficulty--he bent low without flexing his knees--he saw it amongst the green stems: the pink folds of a used condom. He thought he could even smell what had happened here, a gratification without love. What had he done?
On the drive back, Fergus thought of telephoning Lucille. But what could he say to her? Do you honestly think that you would have forgiven him? And yet what compromises we make: we all live with office-buildings and stockings designed to fall to pieces after a few weeks or years. We defend ourselves with the concept of mutually-assured destruction. Before birth even, the chances against the sperm fertilising the egg which actually produces you, and not somebody else--it's so astronomical that we forget each of us should never have happened. I'm told New Zealand's population has been disappearing for so long that eventually there will be no one left; and somewhere, I suspect, there'll be an anti-matter New Zealand filled with expatriates who believe in striving for excellence, sobriety and refined conversation. Fergus tried to spend the rest of the day at home buried in his bowling-club history--it didn't help. The words began to form pornographic sentences before his eyes. He found himself writing things he had to tear up and burn.
That evening, Fergus went out to the Wolseley once more. He was wearing his hat, which he always tipped to the ladies--though only to those old enough to recall such courtesies. He'd been an hour at drinking what was left of the medicinal brandy; it was not much and stored in a back cupboard with May's Christmas-cake tins. The car seemed to have lost all power. The engine wouldn't turn over. But Fergus was parked midway down the sloping drive, so he was able to crash-start in third gear. It was already dark when he drove, revving the engine, over the bridge to Gladstone Road and the centre of town. The shops looked huddled under their verandas, locked and deserted. Only the hotels and takeaway bars showed any signs of life. Fergus saw some drunks staggering violently about on the footpath. On the main street, a car full of hoons shot past through several red lights and was gone.
After circling for a while, he pulled up in a small side-street, in front of an old, two-storey villa. So it was here, really, as he'd heard. Fergus looked the place over with a practised eye: weatherboards that needed sanding down and a repaint; bent gutters that could use replacing; borer holes in the sashes and door-frame, they all needed stopping up. And upstairs, why had the windows been covered with hardboard? Fergus gazed now at the neon sign in watery pink above the veranda, 'Club Paradis'. One of the letters was gone. The name was interesting; he briefly wondered what everyday life in paradise would be like. Then, taking a deep breath, he got out of the car, pushed open the creaking door and went inside.
For a moment he couldn't see in the dim, mauve light. He found himself in a high hallway covered on one side, down to the skirting board, in a mosaic of tattered posters: figures with big, hippy-style hair; people with elephant heads, sitting cross-legged; and nudity, cutouts of naked women. A narrow stairway was at the far end, screened by a bead-curtain. Music was playing somewhere above. He could smell incense and tried hard to master his fear. The four-panel door to his left was open. Fergus caught sight of a small card-table with a heavy-set figure sitting behind it. He stepped into the room, trying not to stare at the man directly. He saw a dirty check-jacket. The man was chain smoking.
'You want a massage?' the man said
It was a dry, frail voice, with a sound of surprise it. Fergus raised his eyes to a flat, mottled face. Barney Menzies was looking up at him, the best third in the Poverty Bay Bowling Club. Fergus turned to run, but he managed only to totter slowly. He had to reach out for support as he escaped down the steps outside.
In bed that night, he lay looking up at the ceiling. He saw an unfilled crack he'd not noticed before, from an earthquake or maybe subsidence. He was afraid to go to sleep. Fergus was worn out. He remembered, reading when he was little, about how kings were supposed to die: peacefully in bed, their consciences pure, the family around. Tipping the household retainers, accepting the last rites, blessing the children. Like a Rotary meeting--he smiled grimly at the thought--with the minutes and collection box. Forgive me, Mr Chairman, for I've sinned while the going was good. Fergus lay with his eyes open. He'd never really been sure if there was a heaven or not. And now...how desperately he wanted to believe, to believe it all, and how afraid he was that he'd left it too late.
'Lord,' he mumbled. 'Clear me. Please.'
All night he had long, rambling dreams of Constance.
When he awoke in the morning, perhaps expecting a hangover, his head was fine. The image of Constance was still before his eyes as he got up and made porridge, but it was Friday...and as he got dressed he knew somehow he was making a decision. The sun was bright and warming up a still, cloudless day as he walked out of the house to the front gate. At the gate he looked back down the section to the tidy, plaster-covered porch; that was where all the family photos were taken. The street with its neatly spaced rows of houses was empty, except for some people out in their gardens and a few cars heading for the beach.
The way was gently downhill. Fergus made good progress as he walked, the footpath reflecting its heat onto his legs and the smell of freshly cut grass filling his lungs. He was wearing his bowling whites, his blazer and a white hat, because he always went bowling on Fridays if the weather was kind. A smile was on his face.
At the corner of Hall Street he took a breather and stepped into a barber-shop. It was a two-chair place run by the Moutere brothers. They were middle-aged men who kept up the old-style, with a striped pole outside. Inside, the grey Pinex walls were decorated with sporting pictures, the racing came over the radio, and magazines like the Post and Turf Digest lay in the small, tobacco-stained waiting area. There were no customers, so Fergus went right to the chair. He chatted amiably to Wally Moutere about what a great day it was out there, and then the cutting proceeded without much talk through to the hair-oil. Fergus had shaved already but he ordered one anyway. He liked the ritual of the hot towels and the rough, manly pull on his skin when the blade was scraped across it.
'You know, they haul four wisdom teeth out of me the other day,' Wally said suddenly as he worked. He giggled. 'I went in, you know, and they put me on the couch. Well, I wasn't too keen on getting knocked out for it, eh, and I'm trying to think of something else. But this fellow, he put this needle in my arm and he says, "Count back from ten." Okay, so I says, "Ten", and the room went round and next thing it wasn't even nothing, yeah, not even like I'm gone or anything. Well, I just wake up in the hospital bed, it's like I was asleep, with my best pants down round my ankles and a sore mouth'--Wally giggled again and Fergus laughed--'and the next thing I seen, there's this TV they've got going in there, eh. And there's a man on it driving a car on the moon.'
Fergus could taste blood and lather in the corner of his mouth. His own fault. When he'd laughed, he'd taken a nick on the cheek. Wally dabbed the cut.
'Don't worry about it.' Fergus waved a hand from under the sheet tied round his neck. He thought of the proper thing to say. 'She's right,' he added.
He left the shop and crossed Ormond Road to the bowling club. The entrance was a small, picket gate in a thick, well-trimmed hedge and, as he entered, Fergus saw that many others were already out before him. He went into the clubhouse. An extension had been built on in a working bee twenty years ago, before he'd retired. He'd been too old to help with the foundations, but he was among those who put up the framework, and he could remember nailing on the roofing-iron. He took his bowls-case from his locker and opened it up. The bowls were jet black, polished, stamped with his own mark. He weighed one in his hand as he always did, running his eye along the grooves.
Outside, the morning had grown hot and cheerful. Fergus joined a team of four on a middle green. He stood behind the bowls for each end, his step feeling light on the smooth, crushed grass.
'Too heavy,' he called, 'good bowl', or 'two up', and he waved his handkerchief to show where the best approach would be. Nearby were the sharp clicks of bowls colliding, and gentle exclamations of pleasure or surprise from players engrossed in other games. Fergus walked to the mat. He selected a bowl, then bent and watched it leave his outstretched hand, curling steadily across the green. The scores were chalked up. The New Zealand flag over the clubhouse flapped in the occasional breeze. In fact, a storm several years ago had reduced the flag to polishing rags and, because there was no replacement, the president put up a spare Australian one instead. So far, nobody had noticed the alteration. Smoke from a nearby barbecue wandered through the waxy-leafed karakas along the far side of the grounds and tinged the air with the smell of sausage grease.
At midday some people left for lunch, and others took out sandwiches wrapped in wax paper. Fergus continued playing. He didn't even stop for a pot of tea from the Zip in the clubhouse. The energy of his own body amazed him as he moved about. When one of his team sent down a particularly good bowl, coming in to lean on the kitty, he clapped his hands, pushed discarded bowls away with his feet and felt like singing. As the afternoon drew in, the heat of the sun began to fade. Fergus joined a pair team when the number of players began to dwindle. Finally, the team broke up, and the clubhouse was locked. The last players wished each other good evening and left for shopping or home.
Fergus was alone. The colours of the lawn, the hedge and the trees darkened to navy blues and greys until, suddenly, the light went out of the air. But Fergus didn't stop playing. In the dim glow from the lamps on the road and from the moon he could just make out the jack as he rolled it, short or long, to the far side of the green. He placed his bowls with care, but watched them roll across the turf and then out of sight. A car passed by. He heard the sound of his bowls as they hit each other or dropped into the ditch, and somewhere the fussing of a hedgehog that he'd seen scuttling before. The night deepened. Time wore on. Fergus kept going.
When some passers-by found him next morning, he was lying in the dew amongst his bowls, shivering, but still conscious. They telephoned for an ambulance. 'Where does it hurt?' they asked, and tried to lift his head.
'Everywhere,' he managed to groan, before looking up at the morning sky and finally passing out.
*
In his hospital bed later in the day, Fergus was comfortable, even peaceful. The doctors said there was really nothing wrong with him and would he like to contact anyone? But the vision of his granddaughter had disappeared. Fergus tried to conjure it up. It was gone. He slept soundly through the night and, when he woke the next morning, he looked forward to going home and being able to smoke a pipe.
At Stout Street, everything was as it had been. The Wolseley was in the garage. The quiet of the house was ruled by the ticking of the clock. Fergus felt he had become as stable and fixed as the furniture. Not long after his return, he took some stale bread from the bread-bin and began tearing it up as he went out the back door. He scattered the pieces for Hector while he walked down to the river. When his shoes touched the jetty, the number-eight fencing wire beneath creaked and strained to breaking-point. But I'm not telling you all this to wave a finger at fate. The molecular structure, or whatever bound together the length of wire, continued to maintain its own internal attractions--the wire held. Fergus waited, wondering why he couldn't see the gull moving somewhere. At last, he turned and plodded back inside.
And really, that's the end of the story--except to tell you that the bowling club is still there, and also the house. The jetty fell down by itself one day, causing no one any harm. The Cook memorial still stands lonesome at Kaiti Hill, and I don't think I'll ever notice much that's new in Turanganui when I go back there. Turanganui was the original name for Gisborne; it was changed to avoid confusion with other towns. The locals resisted until 1874, when their new courthouse, jail and police-quarters were all built in Tauranga by mistake; it was change or die. And so let me just add that death cheated Fergus of his secret ambition, one night in his sleep, at a good old age.
Copyright Ian Richards, 2008
Return to No Frills NZ Literature home page.