No Frills New Zealand Literature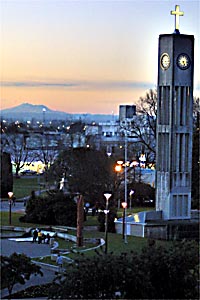 The following categories are available:
Essays
Fiction
Light Verse
'He received my Proposition with more Compliance than is usual among Writers...' (Gulliver's Travels, Part 3 Chap. 6)
About the Author
[Essay] Janet Frame's Songs of Innocence and Experience: 'A Note on the Russian War'
[Essay] 'they flower/ in an air of being suspended': Kendrick Smithyman's 'Flying to Palmerston'
[Essay] Buster's and Fanny's Parting in 'Along Rideout Road that Summer'
[Essay] On Being A Provincial
[Essay] Venice: A Memoir
[Essay] Cycling for Safety: A Memoir (Revised Version)
[Essay] Two New Zealand Books: 'The God Boy' and 'The Scarecrow'
[Essay] 'Predicament' in Context
[Essay] Bill Manhire's Poetry: Some Personal Responses
[Essay] 'Spinster' as a Work of Art
[Fiction] You Don't Need to Get Married to Have a Good Time
[Fiction] The Boys
[Fiction] Virtue Saved by Constancy (Revised Version)
[Fiction] The Squalid Tea of Mercer (Revised Version)
[Fiction] Savage Pork (Revised Version)
[Fiction] Buried Love (Revised Version)
[Fiction] Who Are the Brain Police?
[Fiction] In the Cages
[Fiction] Periodic Detention
[Fiction] The Proceedings
Light Verse (For Grown-Ups)

Welcome to my website on New Zealand literature. This site contains literary critical essays, fiction and light verse. Access anything you would like to view by clicking the appropriate links. All usual copyright and rules of attribution apply.
Further essays and stories will be added later.